The Apple HomePod Guide is online
The 110-page Apple HomePod Guide provides a detailed introduction to HomePod and HomeKit, and shows how to set up your Smart Home with HomeKit.
Since a few days my Apple HomePod and Apple HomeKit guide is online and can be ordered as paperback or e-book. The 110-page book provides a detailed introduction to HomePod and HomeKit, and shows how to set up your Smart Home with HomeKit. Let Apple HomePod and HomeKit make your life easier!
Why this manual?
If you like to browse through internet forums for hours, buy products and experiment with them, you won't need this book.
None of the information in this book is "hidden" somewhere. You can find them on the Internet, but you have to search in different places and in different languages.
However, this book saves a lot of time, because collecting the information takes time. My books on Amazon Echo and Google Home have already saved a lot of people time.
Now, the Apple HomePod is not built as a product that requires a large user manual. Actually, all you have to do is plug it in, connect it to the WLAN and connect it to your home configuration via an iOS device. Apple in particular has excelled here.
However, HomePod is not as intuitive: a small guide is useful at the latest when it comes to setting up Smart Home functions. Also many helpful tricks do not open up automatically. Hence this book: to save the reader the time I spent on research.
If you've read this book, you know…
What HomePod is and how you put it on
The most important features of the HomePod can be used, for example, to

communicate,
watch TV,
control the calendar via the HomePod,
stream  music,
listen to their own news,
open up AirPlay streams,
use the Apple Home App,
and take the HomePod as the HomeBase for your Smart Home – and how to connect other non-HomeKit-compatible devices to your Apple Home and control them by voice command.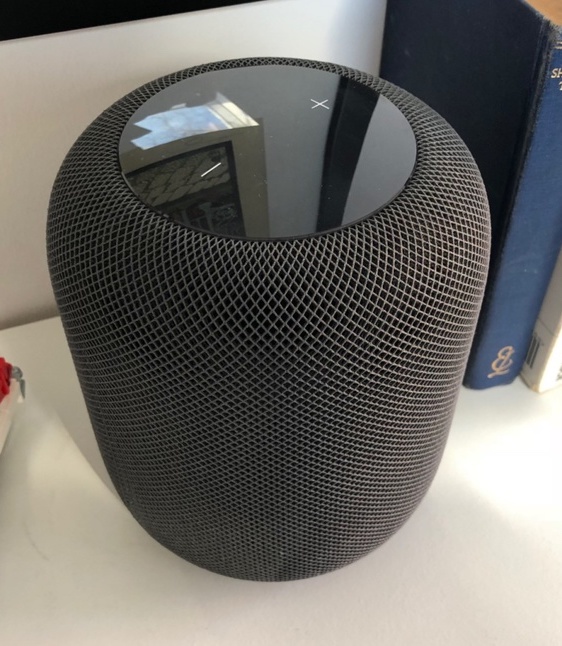 Those who have read this book will be able to use their HomePod to its full potential. If you want to know everything about the HomePod in the shortest possible time, then this book is for you.
Apple homepod manual and Apple HomeKit Manual
Just bought an Apple HomePod?
Do you have any questions about the Apple HomePod?
Thinking about buying an Apple HomePod and want to know what it can do?
Want to give a gift to someone who owns the Apple Smart Home?
If you are looking for detailed instructions on Apple HomePod and Apple HomeKit, this is the place to be.
With this book you get a TOP step-by-step guide,
so you can easily use your Apple HomePod for you.
What does the Apple HomePod and Apple HomeKit guide have to offer?
★ What is Apple HomePod? How do I set up Apple HomePod? What is Apple HomeKit? Who's Siri?
★ The perfect setup – your new HomePod can be set up in just a few minutes
★ Using voice commands for music, movies, series, and smart home
★ Automated processes with Apple automation
★ Your own Smart Home with Apple
★ Listen to the radio
★ Funny questions and entertainment with HomePod and Siri
★ Weather Forecast
★ Your morning program – an automation!
★ Apple HomePod, Amazon Echo and Google Home: The big comparison across all major categories.
Nothing goes unanswered and you can use all the important features of your Apple HomePod in minutes. You'll see how much fun you'll have using your HomePod – and save time at the same time. Get this book today to get started with your HomePod and HomeKit for your Smart Home!
Click on this link to go to my official HomePod site, and click on the image to go to Amazon and learn more about the Apple HomeKit manual. The book is available from €4,99.